Company Profile
In a world where most composite decking products are imported from countries that have a different climate to our harsh conditions, ModWood Technologies P/L is an Australian owned company, manufacturing with Australian product in Australia, since 2001; for Australian conditions. Being Australia's first (and currently only) manufacturer of wood/plastic composite products, ModWood has the years of direct experience in this field that newcomers in the industry simply cannot match. This gives the buyer the added comfort that if there are ever any problems, they will be handled locally under the guidance of a local manufacturer that stands behind its product and reputation, not by a faceless company from the other side of the world.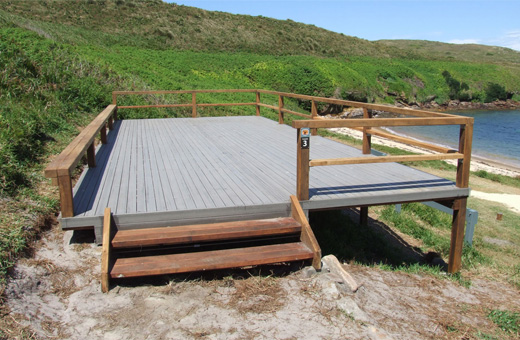 ModWood uses home-grown technology based on the latest advances in additives for the wood/plastic industry from all over the world. These additives are thoroughly tested in our laboratories to ensure we can offer our customers a safe, environmentally friendly, world-class product.
ModWood is owned by AVC Holdings Pty Ltd. AVC is an Australian owned business with three operating divisions; Australian Vinyls Corporation Pty Ltd (PVC manufacture and marketing) AVC trading Pty Ltd (chemical import and trading) and ModWood Technologies Pty Ltd (wood plastic composites manufacture and marketing). AVC's primary areas of activity are in the manufacture and sale of products to companies servicing the building, construction and infrastructure markets.